Leadership Team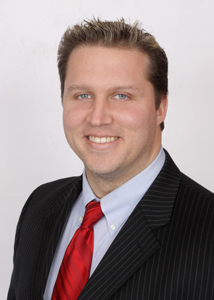 Matthew B. Tal
President and Chief Executive Officer
With an extensive background in Commercial Real Estate, and a proven track record of successful high stakes negotiations, Tal was appointed President and COO of HSR Investments in 2010, a nationwide access to buyers and sellers of commercial real estate.
Matt attended County College of Morris and Hofstra University. He is a licensed New Jersey Real Estate Broker with exceptional marketing channels into all areas of real estate. Matt credits much of his success to the experience and knowledge he gained while working at the distinguished Commercial Real Estate firm of Grubb & Ellis. Matt further grew both his career and knowledge base while serving as a Vice President of the Weichert Commercial Brokerage Division. Throughout his career Matt has successfully negotiated large scale multimillion dollar contracts that have added tremendous value and repositioning strategies for investors to maximize return and increase value.
Prior to HSR Investments, for three years Tal served as President and CEO of Mt Ventures Corporation, a management company dedicated to innovative growth and revenue boosting strategy. In New Jersey, Tal turned around an under performing corporation rapidly delivering massive sales results through, customer service initiatives, tactical marketing planning, and visionary leadership that nearly doubled gross revenue in a short two years time.
Matt and his brokerage team specialize in arranging the sale and acquisition of single asset and portfolio transactions. The HSR Investments team is known for its interactive client support, key partnership development, and successful high stakes negotiations.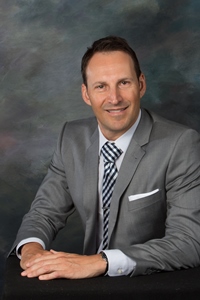 Victor A. Donato
Chief Financial Officer
We are pleased to introduce our newly appointed, CFO, Victor Donato. With a background in finance, business and project management, along with Victor's diligent work ethic, he is equally trusted and respected by his clients. Victor's commitment to work hard, listen and follow through, enable him to maximize positive outcomes.
He constantly studies the market to locate the best opportunities for his clients. Victor attributes his success to the relationships he builds and his transparent approach. He is tireless and dedicated to achieving his clients' goals.
Victor attended Montclair State College and earned a BS in Business, with a concentration in Accounting. He went on to earn a certification in Financial Planning from PACE University. Victor has been a successful insurance advisor with experience that spans more than 27 years.
Real estate had always been a passion for Victor, for over two decades he has experience in investigating, developing and managing peronsal and commercial properties which included buying distressed properties, rehabilitating them and or renting/selling.
He has decided to take this hobby to the next level by becoming a licensed Real Estate salesperson where he will focus on commercial real estate. Victor strives to demonstrate the highest level of integrity and commitment by ensuring that transactions are met with satisfaction.
His warm, friendly demeanor help him connect with clients and provide them with the best service possible. Victor resides in Westfield with his lovely wife, Lauren, and two small boys.
His hobbies include golfing, surfing, cooking and being outdoors.