Leadership Team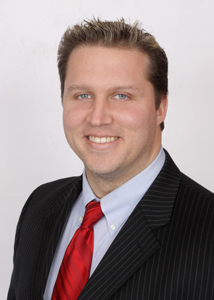 Matthew B. Tal
President, COO
With an extensive background in Commercial Real Estate, and a proven track record of successful high stakes negotiations, Tal was appointed President and COO of HSR Investments in 2010, a nationwide access to buyers and sellers of commercial real estate.
Matt attended County College of Morris and Hofstra University. He is a licensed New Jersey Real Estate Broker with exceptional marketing channels into all areas of real estate. Matt credits much of his success to the experience and knowledge he gained while working at the distinguished Commercial Real Estate firm of Grubb & Ellis. Matt further grew both his career and knowledge base while serving as a Vice President of the Weichert Commercial Brokerage Division. Throughout his career Matt has successfully negotiated large scale multimillion dollar contracts that have added tremendous value and repositioning strategies for investors to maximize return and increase value.
Prior to HSR Investments, for three years Tal served as President and CEO of Mt Ventures Corporation, a management company dedicated to innovative growth and revenue boosting strategy. In New Jersey, Tal turned around an under performing corporation rapidly delivering massive sales results through, customer service initiatives, tactical marketing planning, and visionary leadership that nearly doubled gross revenue in a short two years time.
Matt and his brokerage team specialize in arranging the sale and acquisition of single asset and portfolio transactions. The HSR Investments team is known for its interactive client support, key partnership development, and successful high stakes negotiations.